Acting on behalf of a diverse client base, Kianco Real Estate offers professional investment advice in relation to property sales and acquisitions tailored to individual client's needs. We pride ourselves on developing innovative transactions and ensuring that our clients achieve their investment objectives on purchase and exit and our niche is identifying potential and delivering value.
Kianco Real Estate has exclusive luxury properties and staff whose mission is to find the top properties that exceed our client's expectations. Using our extensive network of contacts across sectors, Kianco Real Estate is well placed to offer a broad range of investment opportunities to clients. Please contact us to discuss your investment criteria further. Whether you are searching for residential, leisure, commercial or overseas properties we have the knowledge and a team of professionals available to meet your property investment needs. .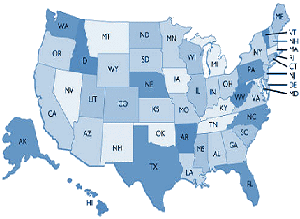 As a leader in the international real estate services market, Kianco Real Estate applies its specialized expertise to the operation of a network that extends throughout the world. Broad experience combined with timely action are the keys to the Kianco Real Estate position of leadership in today's international real estate market. We are a diversified full-services real estate organization dedicated to fulfilling our customers real property needs.
Kianco Real Estate provides comprehensive real estate services in the area of Agricultural, Commercial, Industrial and Residential real estate. Services comprised of Eight operational branches, Kianco conducts Real Estate Development, property Sales and acquisition, Foreclosure, Leasing, Appraisal, Inspection, property Management and building maintenance, Timeshare and Roommate service.
We combine entrepreneurial spirit and a deep understanding of specialist property sectors with the highest standards of client care. Weather you wish to buy, sell, let or invest in the overseas real estate market.

Bespoke acquisitions are made on behalf of high net worth individuals and corporate clients alike. We provide a reliable, professional, amiable and personal service.

The vast majority of the business conducted is off-market, this gives and advantage on price to our clients although price is not always the factor as all premium property achieves its worth whether on or off-market but what it does enable is first opportunity in to acquiring a property both discretely and without competition the latter can also spiral price.

Exclusive properties are a specialty of Kianco Real Estate. We have a reputation as the property and investment firm for the discerning people. Confidentiality in all aspects is assured as many of our clients do not wish their business to be public knowledge this is for privacy and also to make their competitors aware of their financial standing...